NIRVANA WELLBEING RETREAT
Ayurvedic Cooking Retreats
Nirvana Wellbeing Retreat is the home for accessible mind-body solutions which boost the individual's capacity to restore health. We offer four main types of retreats: meditation, Ayurvedic cooking, detox and nature based time-out and yoga retreats. Find the right retreat for you.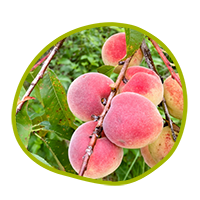 Ayurvedic Cooking Retreats
Discover secrets from the ayurvedic kitchen. Learn how to cook sumptuous plant-based meals for aspiring vegans and vegetarians.
Eating well is not about deprivation. Our physical and mental health has its foundations in the food we cook and eat.
You cannot buy, beg, borrow or steal health. It is nature's gift to you. Everything that we eat and drink is a factor that influences our very existence, our constant, unhampered growth, health and wellbeing, energy, colour, strength, immunity and proper functioning of our sense organs. Improper diet is the cause of disturbances and illness. The contemporary (Westerm) way of sustaining our bodies in a state of reasonable performance is by the use of 'force', using medicines, drugs, even large doses of vitamins and other 'natural' ingredients to enforce the will of the mind over the body. The Ayurvedic way is to work with the body to ensure that the body has all it needs to perform at its peak, through correct diet and lifestyle.
The purpose is simple: to help you understand and cook food that is delicious and nourishing. You will learn how to create authentic Ayurvedic vegetarian food. From preparation of ingredients, right through to the cooking process and then to the best part - eating - you will experience it all first hand.
---
---
"Let food be thy medicine,
and medicine be thy food."
HIPPOCRATES
---
---