NIRVANA WELLBEING RETREAT
Detox Retreats
Nirvana Wellbeing Retreat is the home for accessible mind-body solutions which boost the individual's capacity to restore health. We offer four main types of retreats: meditation, Ayurvedic cooking, detox and nature based time-out and yoga retreats. Find the right retreat for you.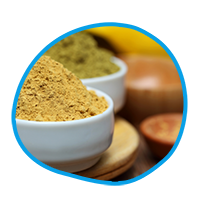 Exceptional Wellbeing Detox Retreats
One of the main processes of healing the system in Ayurveda is cleansing. The increase of water and air pollutants, food contamination, pesticides and chemicals in our environment all play their part in depleting and damaging our systems. Our liver, kidneys, colon, skin, and lungs help expel unwanted substances from the body. However, when the amount of toxic substances in our body has overwhelmed its capacity, it's time for the body to detox.
Our eating habits, lifestyle and environmental conditions can cause toxins to accumulate in the body and result in an imbalance of the tridoshas (the body's functional aspects). Nirvana's body purification therapy supports the body's natural mechanism of excreting these toxins and purifying the whole body so that it regains its natural balance of Vata, Pitta and Kapha. The 10-day detox package is based on panchakarma (purification processes in the narrow sense) and includes herbal medicines, dietary tissue cleansing that results in purgation, various oil applications (snehanakarma) and sweat treatment (swedanakarma). (Detox: Add $100/day or $500/week.)
At a Nirvana ayurvedic detox retreat you will learn about connections between you and nature, your constitution at birth (prakruti), current state of health (vikruti), the three keys to mastering health for you (doshas), and about a disturbance in the force (ama) and detect physical body ama on your tongue and how it impacts your health.
---
---
Revitalise your life.

Discover the connection between energy and happiness.
---
---