NIRVANA WELLBEING RETREAT
Time-Out, Yoga and Renewal Retreats
Nirvana Wellbeing Retreat is the home for accessible mind-body solutions which boost the individual's capacity to restore health. We offer four main types of retreats: meditation, Ayurvedic cooking, detox and nature based time-out and yoga retreats. Find the right retreat for you.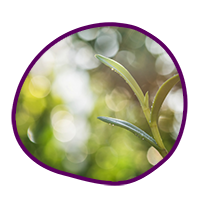 Nature Based Time-Out, Yoga and Renewal Retreats
Being immersed in nature is a wonderful place to focus on healing, wellbeing, peace of mind, and personal growth.
Urban living and contemporary lifestyles are associated with reduced contact with nature. Although not causal, this coincides with increasing rates of mental illness in the world. In addition, mid-pandemic, being cooped up at home, increases the problem.
Forest exposure can be used as part of a holistic and rounded approach to wellbeing. It is one of many ecosystem services that the environment provides for us.
During a time-out and yoga retreat at Nirvana you have an opportunity to restore, rejuvenate and rebalance with gentle, healing yoga, relaxation and breathing. Enjoy scrumptious Ayurvedic vegetarian meals. Perhaps spend a quiet day of reading. You will be able to enjoy the experience that best fits your needs. Your biggest to-do at our time-out and renewal retreat will be: nothing.
Ayurvedic treatments and consultations are available. Read more about them
here
.
Read also about
Touch the Earth
and
Nature Bathing
at Nirvana.
---
---
Imagine a day where the only thing on your calendar is caring for your body, mind, and spirit.
---
---