NIRVANA WELLBEING RETREAT
Accommodation & Facilites
Every room at Nirvana Wellbeing Retreat is fully furnished, carpeted, provides country amenities and has insect screens. Cosy single beds are made up with an electric blanket, sheets, doona, pillow, cushions, a reading light, hairdryer, towels, room fan (per room) to operate as needed, torch, hot water bottle, bath mat and wash basin. Extra blankets are also available on request. All bedrooms have views.


Twin share, shared facilities
We are happy to take a twin share booking for you.** Come with your own share mate. If you cannot find your share mate, *Due to COVID-19, if booking a Twin-share room, you should make a booking for two people.you need to pay the single room shared facilities or ensuite rate. Where no suitable companion is available, single room rate applies. Twin share is two beds in the room, not a double bed.

**Due to COVID-19, if booking a Twin-share room, you should make a booking for two people.

Single room, shared facilities
These simple, peaceful rooms are a great mid-range option. They include a single bed, with shared facilities in the bathrooms nearby. Single room rates apply by choice or circumstance.

Ensuite Rooms
These quiet, private rooms are perfect for those who want a real retreat and include simple comfortable décor, a single bed and private amenities.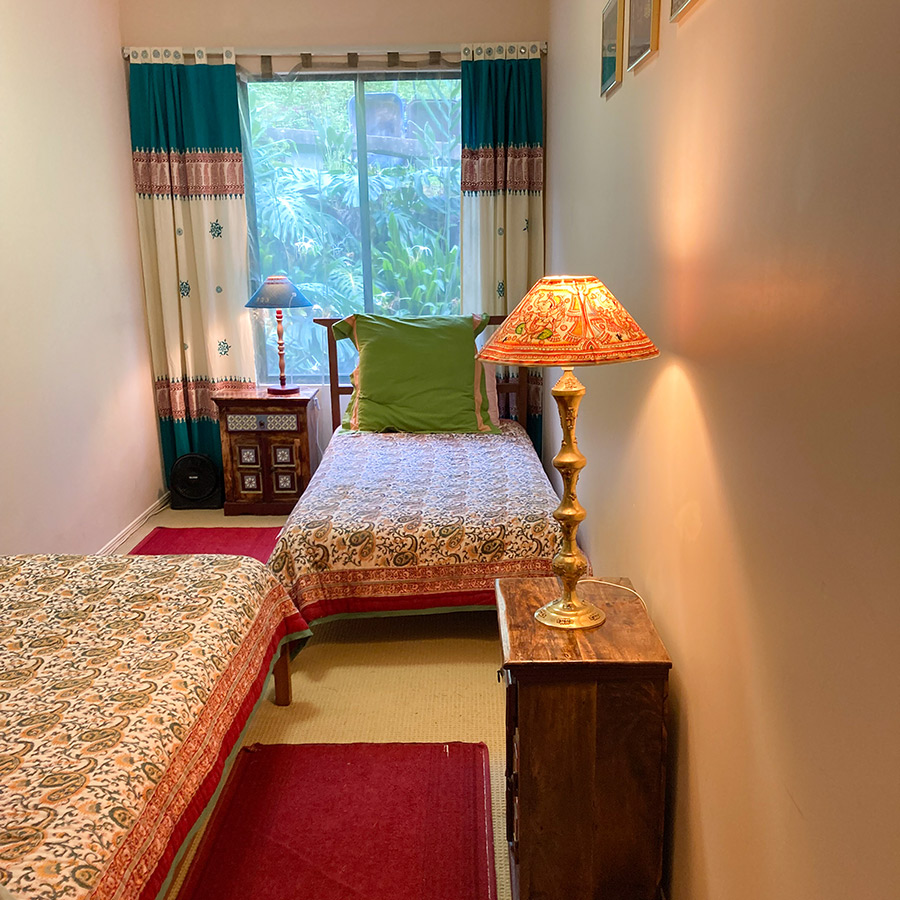 Twin room with ensuite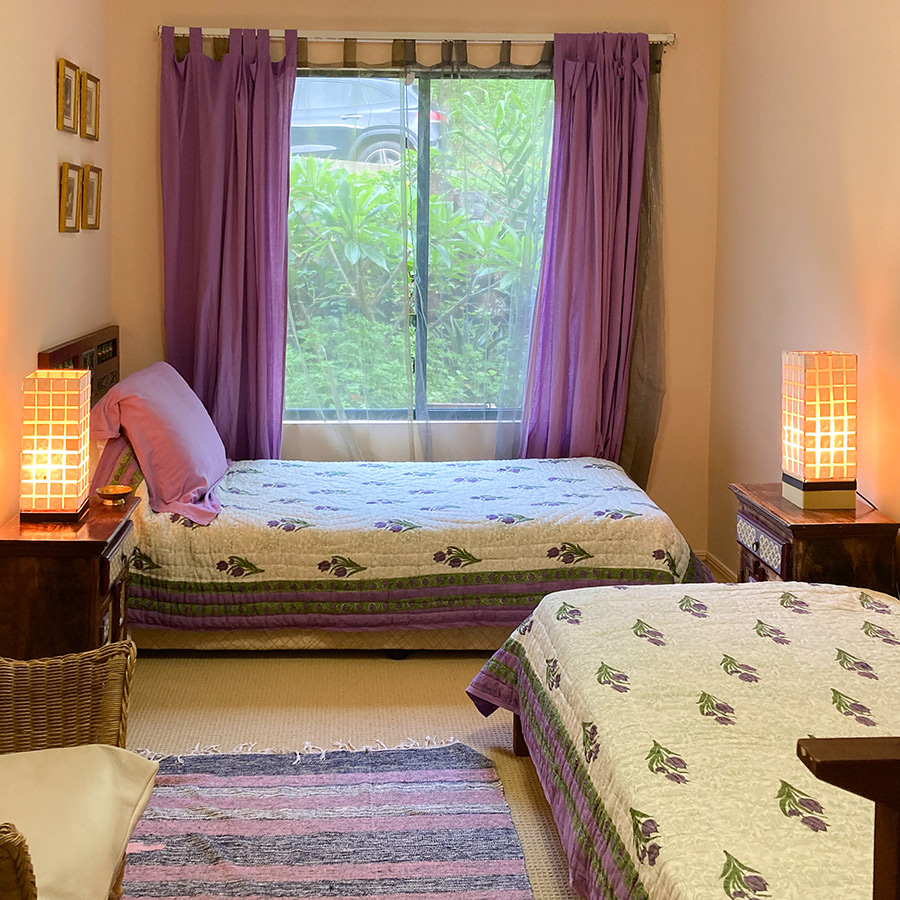 Twin room with ensuite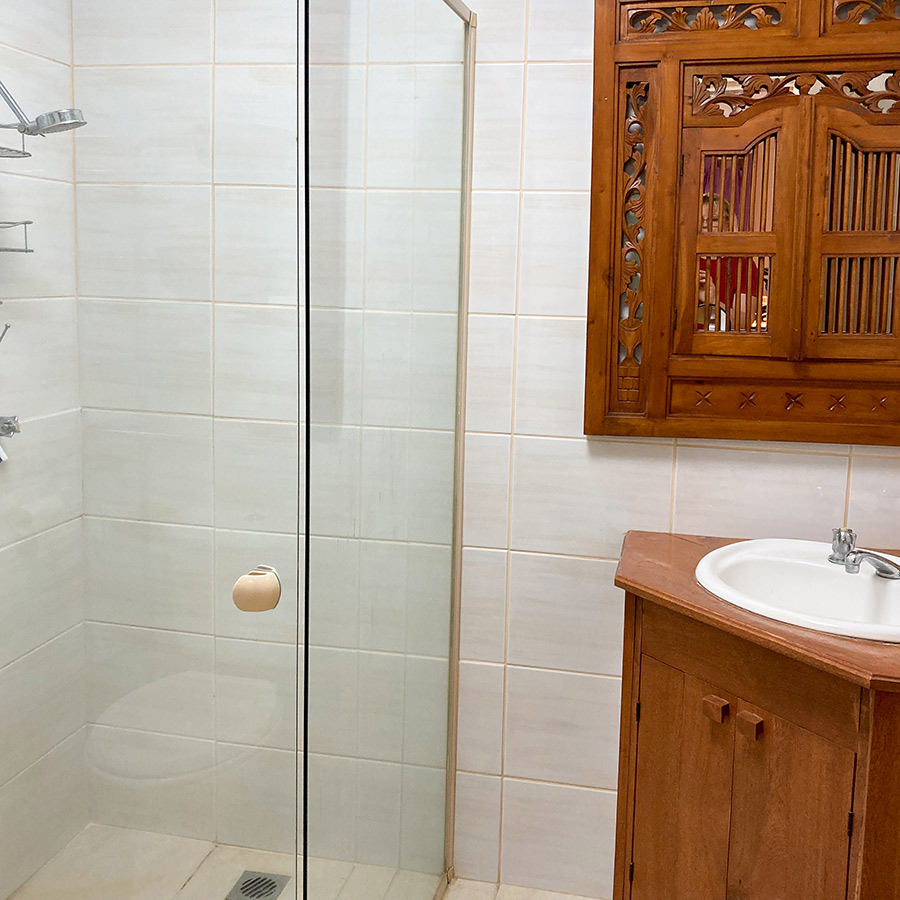 Room 8 Ensuite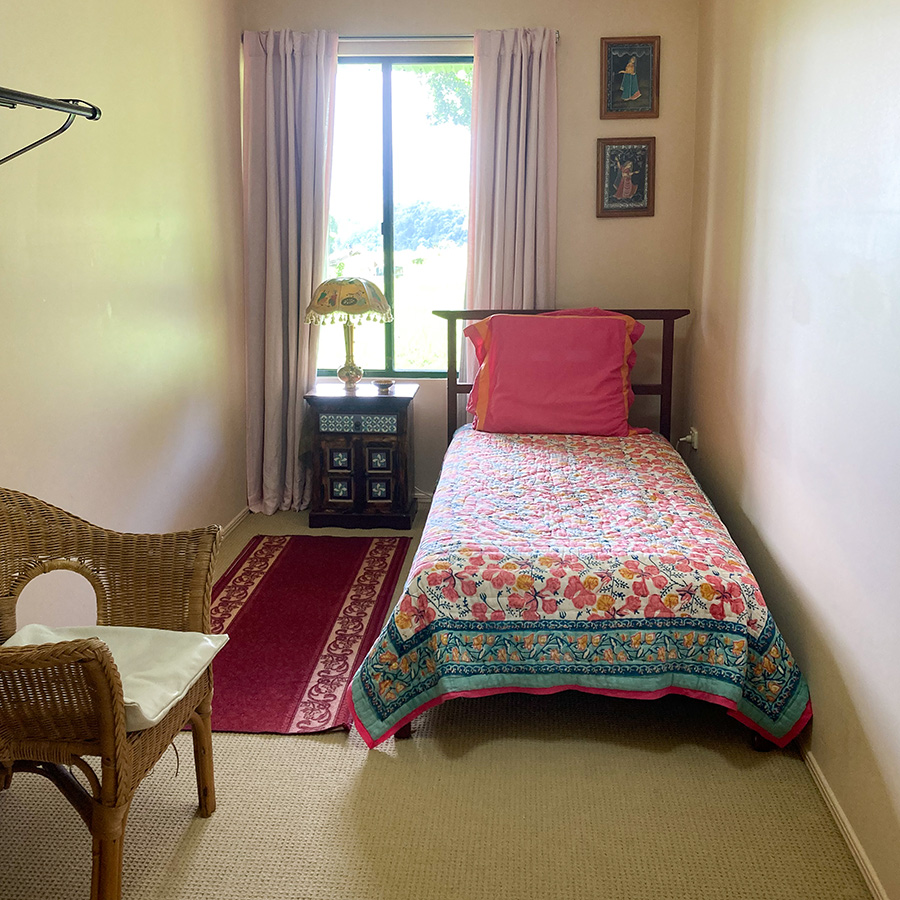 Single room with shared facilities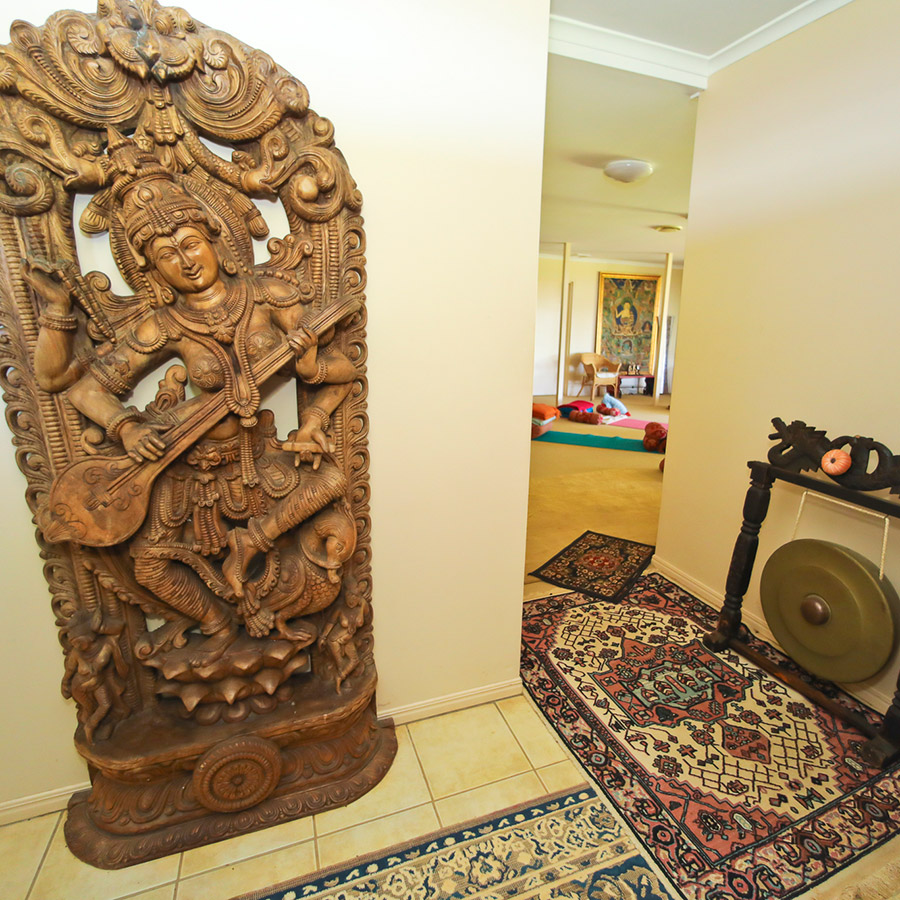 Entrance artwork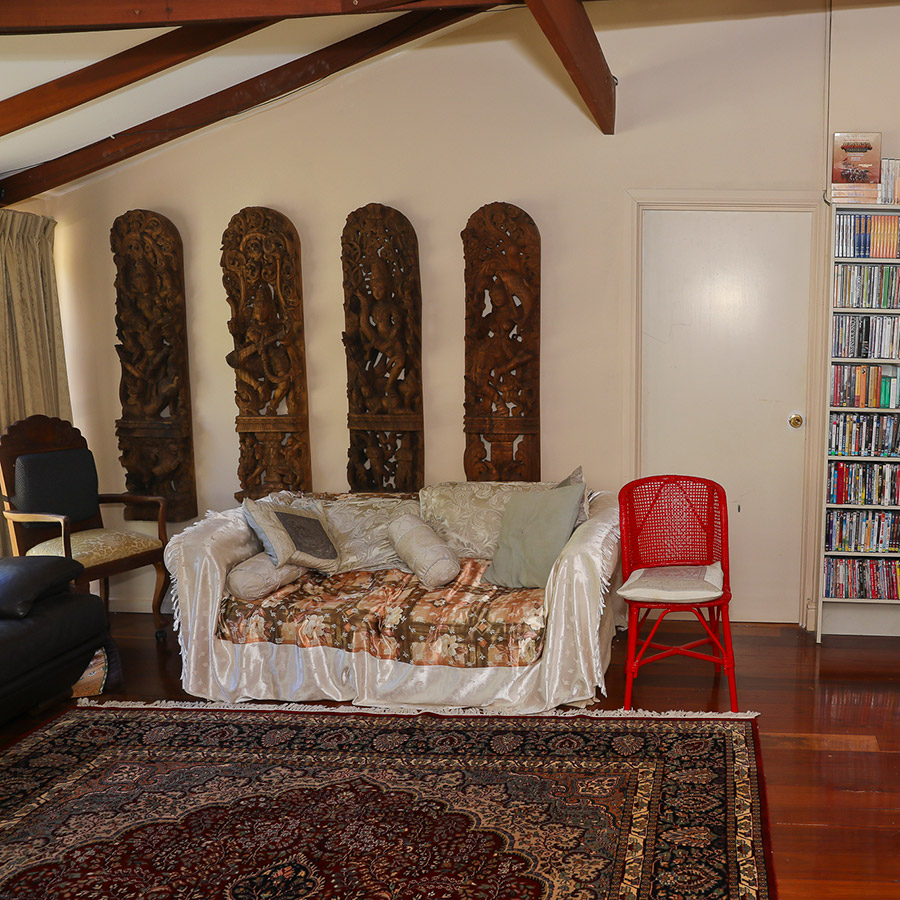 Nirvana common areas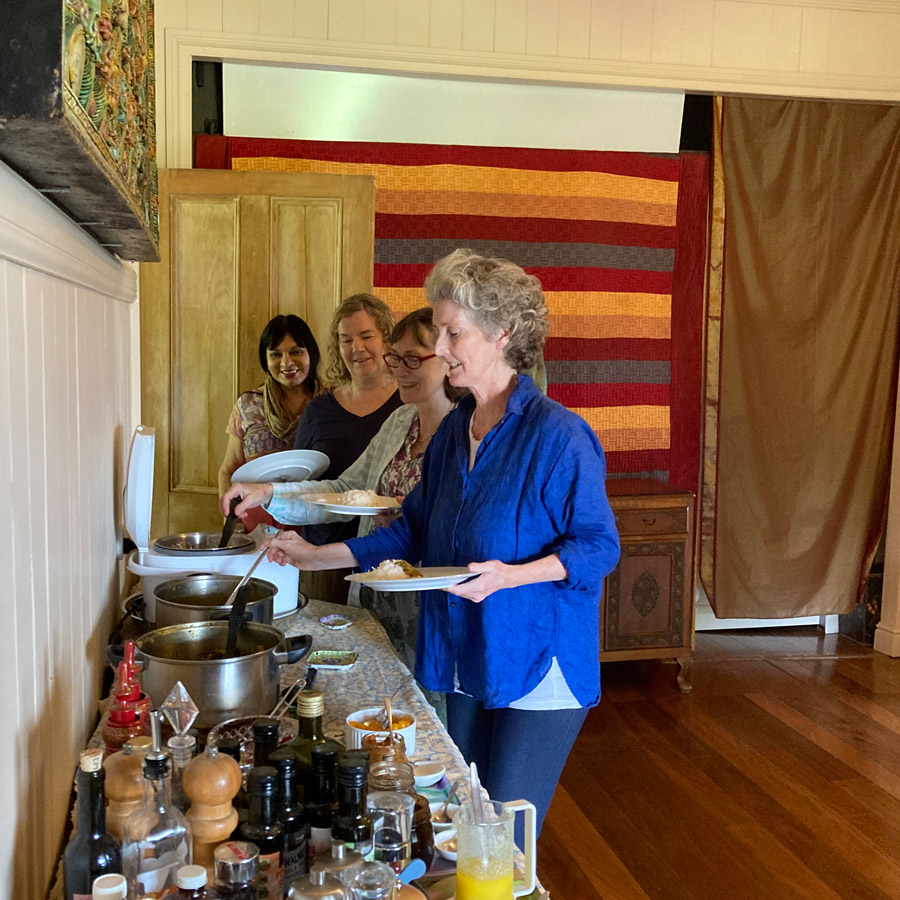 Enjoying lunch together
Mindful art activities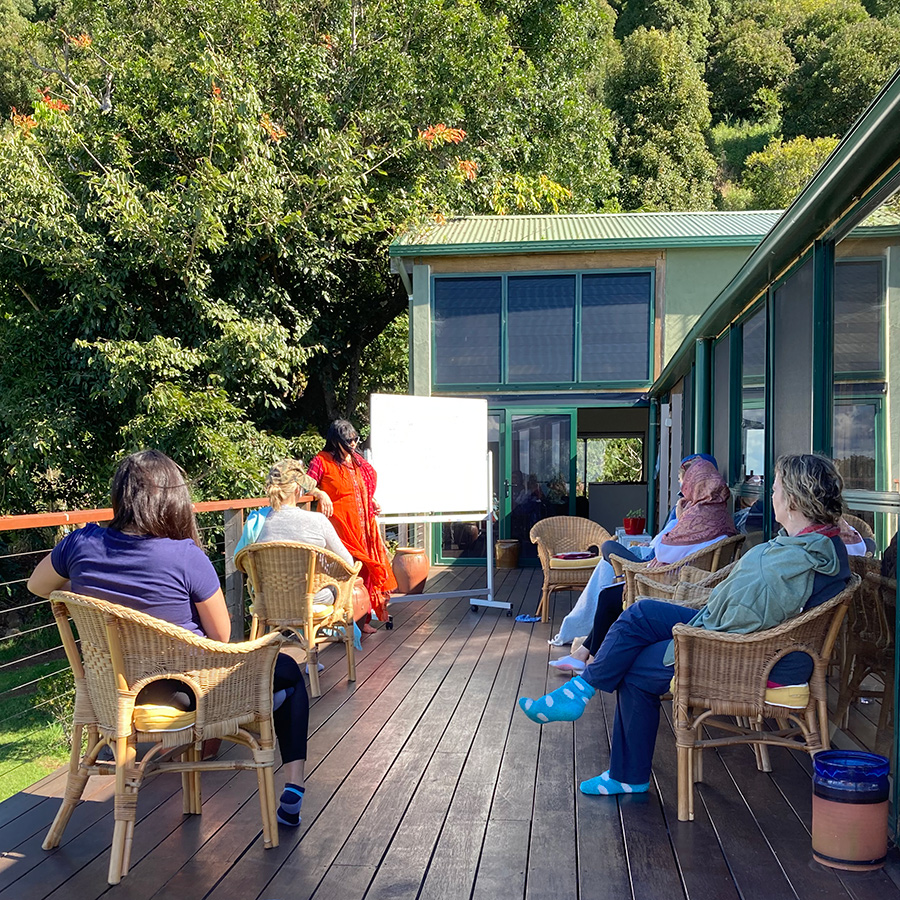 Ayurveda lecture outside
Our common spaces are used for a variety of informative, engaging, inspirational and communal daily activities including gentle yoga, yoga breathwork pranayama, meditation and mindfulness, deep relaxation yoga nidra, spiritual talks, discussions, mindful art, evening programs and sharing meals together.
There is a casual, loose and relaxed, but definite STRUCTURE in the programmed life at Nirvana Wellness Retreat. Your personal space is for you to sleep in and park your possessions. There are no maids cleaning up after you or making your bed. You will not need your handbag, high heeled shoes, or to 'dress up' but at the same time, you will not be in your pyjamas all day.