NIRVANA WELLBEING RETREAT
Escape daily pressures and connect with your senses.
Nirvana Wellbeing Retreat is a true sanctuary and home for accessible mind-body solutions which boost the individual's capacity to restore health. Here you will find yourself amidst all that is serene and spiritual.


---
Our vision is of Living Peace.

Our mission, to help others heal and live peacefully, lovingly, and joyfully with their Truth.

And our team is here to connect people, practices, and inspiration, and having a lot of fun and healing doing it.
---
A scenic haven


Set amid acres of private farmland and rainforests, surrounded by World Heritage areas and national parks, at Nirvana Wellbeing Sanctuary you experience the ultimate peace of mind, mindfulness and rest immersion towards optimum health. Spending a week in this mountain sanctuary can help you cleanse your mind from heavy feelings that have been held within you for a long time. at the same time as you cleanse your body with plant-based food, local produce, ayurvedic treatments, yoga and relaxation therapy practices.

Here you end your sleepless nights, constipation, wind and bloating, as you move away from fast and processed food, short order chefs, alcohol and restlessness, and instead will have completely different sensory experiences filled from what is sacred, what is lasting, nature and spirituality. You will enjoy farm to table, plant-based food (suitable for vegans) that is all made in our kitchen and delicious. Our delicious and wholesome menu has been designed to increase your energy and elevate your mood, not your waistline.

To state the obvious, a retreat is not a conference or seminar – which can imply long hours of sitting and listening to long talks while shifting in your seat, days of breathing stale air without leaving the hotel, limp uninspired food in food warmers.

A retreat is also different to a resort or a motel, in that there are no maids making up your room and bed daily, and while Nirvana's facilities include the classical Queenslander with some extraordinary views, furniture and fittings, we purposely strip away distractions such as flat-screen televisions and telephones in every room, so that you can get back in touch with nature, and yourself, and go deeper into the holistic material that is being offered. Retreatants experience hands-on experiential unlearning, creative renewal and rejuvenation opportunities in one of Australia's most spectacular environments.

The moment you arrive, you have begun to receive the gift of being less busy and more available to your true self and inner peace. You don't have to wait for your retreat to begin. You can enjoy the peace that you have already connected with. The beauty and gentleness surrounding you are all a part of your retreat. You can choose to participate in as much or as little of the activities as you wish. There is plenty to undo…and do, which you chose, and at your own pace. Empirical and theoretical education is coupled with an optional, daily program of practice, to let go, rest and dissolve into the unknown. Nurtured by nature, and community, just being on the mountain is a healing experience in itself that changes your life. If you're looking for someone to change your life, look in the mirror. Your life is a sacred sanctuary. Take some time each day to nurture your heart and soul. The creative process blossoms when you tune out of the world and tune into your deeper self.Whether you're new to retreats or a regular, a retreat will leave you feeling inspired to live a healthier, more peaceful and vibrant life.

As a place for rest and renewal along your life's journey, Nirvana Wellbeing Sanctuary provides the ideal environment for physical, emotional and spiritual rejuvenation. It radiates positive energy. This is a place of wordless relationship with nature and the human spirit. In terms of spiritual refreshment, intellectual and emotional stimulation, Australian vitality and the peace, and repose of a great rural estate, Nirvana Wellbeing Sanctuary offers an exceptional setting for radical wellbeing. The environment exudes a sense of the wholeness of life and provides the context for a deep and potentially transformative learning experience. Here you will find rejuvenation and often, new direction. You will find that you have touched a source of inspiration and are reminded that there are others who share their deepest values about life and its meaning.
MEET SHANTI GOWANS
I was born and educated in India, at a time when the distractions and entertainments of today did not exist. It was a slower world, before the internet, computers, i-anything, television, DVDs, mp3s, blue ray, supermarkets, shopping malls and so many things that are part of the landscape we take for granted today.

Education encompassed Indian arts, culture, and a living, spiritual philosophy for a healthy mind in a healthy body; and for those who chose to pursue it, academia. Teachings and guidance from elders, sages, and gurus as part of normal life were the everyday sacred path of practice. Decades of such discipline and training have led me to a deep, spiritual understanding in the path of unity, wellbeing, and living peace, which I happily share as a teacher-mentor, author, and practitioner. The power of the practices I have developed to change people's lives, heal and expand their abilities, and thus beneficially affect the world around them, has never ceased to humble and continues to inspire me.

The greatest guru is the practice itself. Aided by the power of collective practice and shared intention, I invite you to enjoy this unique opportunity to explore living peace and wellbeing at greater depth with me and my team. Principles, discipline, and devotion all guide you into deepening your experience. This, here, now is the journey. Come and join me.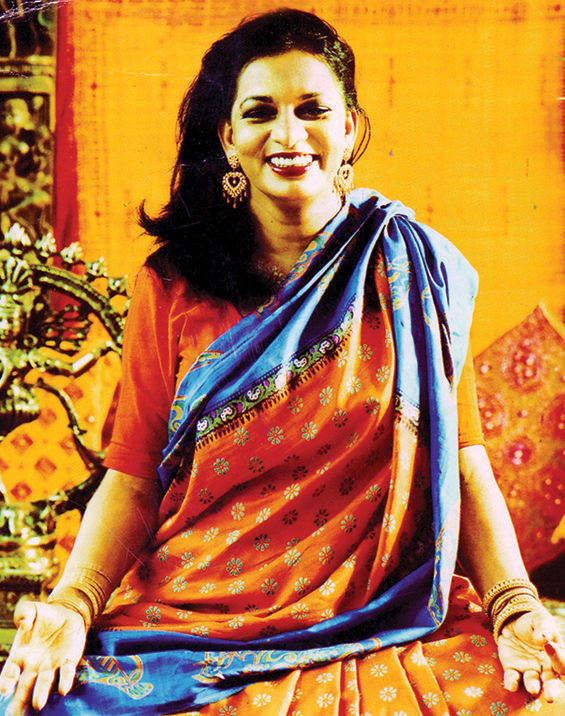 With my love and blessing,
Shanti Gowans
CEO of Health Institute Australasia
Owner of Nirvana Wellbeing Retreat
MEET SOME OF OUR TEAM MEMBERS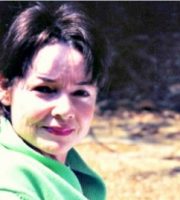 Grad Dip Ed., B.A. Adv Dip Yoga, Cert IV Ayur.
Cert IV TAS Vice Principal.
Principal lecturer for Cert IV Ayurveda at the Health Institute Australasia

Hilary has a background in teaching yoga and ayurveda. She is currently the Vice Principal of the Health Institute Australasia and its public relations coordinator.

Hilary obtained her degree in Graphic Design from Swinburne TAFE, and after a career in graphic design obtained her Graduate Diploma in Education at The University of Melbourne. Hilary enjoyed 11 years of teaching computers and graphic design for the Melbourne School of Art and then went on to be course coordinator and teacher in the Adv Dip of Electronic Design and Interactive Media at Swinburn University, coordinating both Lilydale and Wantirna campuses.

After a long love affair which included ongoing studies and practice in Yoga and Ayurveda, Hilary taught yoga for The Meditation Institute, Gold Coast, where she was also design consultant and Public Relations Coordinator. From 2004-09 Hilary was CEO of City Yoga Studio, Sydney, where she was the principal teacher and practised as an Ayurvedic Lifestyle Consultant.

Hilary returned to the Gold Coast in 2010 when she completed her Advanced Diploma in Yoga and is currently the Vice Principal of Health Institute Australasia and its public relations coordinator. Hilary visited Indian with Shantiji and is current secretary of AAPA, the Australasian Ayurvedic Practitioners Association.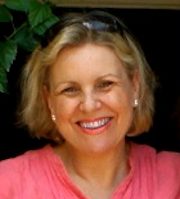 B.A. (Japanese and Law).
Adv Dip Yoga.
Adv. Dip Ayur,
Cert IV in Business Studies
Director of Education and Studies and Culinary Arts, The Health Institute Australasia
Ayurvedic Practitioner

Sonja Stauder is the director of Education and Studies and Culinary Arts at the Health Institute Australasia. She is the current treasurer of AAPA, the Australasia Ayurvedic Practitioner's Association.

Sonja completed her Bachelor of Arts from Monash University, Melbourne with a double major in Japanese and Law in 1982. She took up training as a Fitness leader with the NSW Department of Sport and Recreation in 1985, and has been a student of Shanti Gowans from 1988 which started her intense interest in Yoga and Ayurveda, studying several courses in both. Sonja's hobbies are Bharat Natyam, Bollywood dancing, cooking and proof-reading Shantiji's books on Yoga and Ayurveda.

She has visited India five times and is the current treasurer of AAPA, the Australasian Ayurvedic Practitioners Association.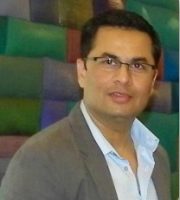 M.D. (Ayu), F.I.I.M
Ayurvedic Studies Adviser @ the Health Institute Australasia
CEO Spa Consultants, India
Joint Director: Institute of Indian Medicine

Dr. Manish Patwardhan is an Ayurvedic Physician and Consultant and a postgraduate doctor in Ayurveda, who has undertaken studies in the medical school for 9 years. He has been teaching and consulting for the Health Institute Australasia since 1996.

During this time Dr. Patwardhan has worked in management with the development and manufacture of natural and organic Ayurvedic products.

He has been joint Director of the Institute of Medicine, a faculty member of Ayurveda Academy, Pune, India, and is currently the CEO of Spa Consultants, the largest Spa Consultancy in the Indian subcontinent with a high profile in the training of Ayurvedic spa therapies. He is the President of Indian Spa and Wellness Association (ISWA) and the 'Association Liaison' of the Asia Pacific Spa and Wellness Coalition (APSWC).

A keen observer, good analyser, precise planner and an excellent executor and teacher, Dr. Patwardhan has brought Health Institute Australasia's program in Ayurveda to newer heights. He is the brainchild behind HIA's Diploma of Leadership and Management, specialisation Spa.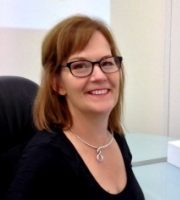 Adv Dip Yoga, Cert IV TAS
Lecturer for Cert IV Yoga and Life Education & Cert IV Workplace Assessment and Training

Sue Green hails from high-level management in the hospitality industry, where she has worked for over 20 years. Sue has been teaching yoga for the Shanti Yoga Health Institute Australasia since 2010.

Whilst in Canberra, the Capital City of Australia, Sue has been involved in delivering training for the hospitality, fitness and administration sectors, working in the Fitness Industry from 2000-2010, including her employment as an Executive Officer for the Australian Council of Physical Health and Recreation (ACPHR). Before emigrating to the Gold Coast, Sue studied for her Arts/Science Degree from the Australian National University with subjects such as Politics, Cultural Studies, Psychology and Women's Studies.

Sue started her love affair with yoga in 2001 and has been a student of Shantiji since. Sue is now resident on the Gold Coast and has been teaching yoga for the Health Institute Australasia since 2010. In her other life outside Yoga, Sue works at the Library in Bond University. Health Institute Australasia is pleased to welcome Sue's calm, mature and well-balanced approach to life and her multi-tasking skills and contribution to the lecturing team at Shanti Yoga Health Institute Australasia.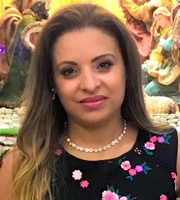 B.Ph.Sc.
Office Administrator, Shanti Yoga Health Institute Australasia

After graduating from Assuit University in Egypt in 2004, Dalal went back to the UAE where she met her husband, and worked (from 2005 – Nov 2013) as:
Trainee pharmacist
Registered Secondary Pharmacist
Registered Chief Pharmacist
Manager of a pharmacy

Dalal then came to Australia with her family (her husband and 2 kids), and she has been working at the Shanti Yoga Centre since February 2016.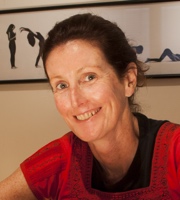 BA Psychology Syd Uni
Ayurvedic Cert 4 Lifestyle Consultant
Cert 4 Yoga Education, Dip of Yoga Studies and Adv Dip in Yoga
Adv Dip of Psychotherapy
Marketing Manager, Shanti Yoga Health Institute Australasia

I'm a Sydney girl born and bred and over the years I have developed a passion for Yoga, my life changed forever when I met Shantiji. In the early days I trained with Shantiji and then developed a small yoga studio which I nurtured for 9 years.

During my working life I held a variety of marketing roles both internationally and locally in small and large companies. Now I am combining my passion for Shanti Yoga with my marketing expertise as Marketing Manager.